Clearwater Beach Marina is a premier destination for boating and fishing enthusiasts seeking a perfect blend of adventure and tranquility. Situated in the heart of Clearwater Beach, Florida, this marina offers a gateway to endless waterborne possibilities. From its prime location to its exceptional features, Clearwater Beach Marina has earned a reputation as a must-visit destination for those seeking memorable nautical experiences.
Nestled along the stunning Gulf of Mexico, Clearwater Beach Marina boasts an enviable location that captivates visitors with its breathtaking beauty. With its pristine white sands and crystal-clear turquoise waters, Clearwater Beach has consistently been recognized as one of the top beaches in the United States. The marina's proximity to this idyllic beach destination makes it an ideal starting point for water adventures.
Clearwater Beach Marina offers an array of features designed to cater to the needs and desires of boaters and fishing enthusiasts. Boasting over 200 slips, the marina can accommodate a variety of vessels, from small boats to large yachts. The slips are equipped with modern amenities, including electricity, water, and Wi-Fi, ensuring a comfortable and convenient experience for visitors.
For those seeking a break from the water, Clearwater Beach Marina offers a range of on-land amenities. The marina is home to a selection of restaurants and cafes, providing a delightful dining experience with picturesque views. Visitors can also indulge in shopping at the nearby boutiques and browse local art galleries for a touch of culture.
Why Boaters and Fishermen Prefer Clearwater Beach Marina:
Clearwater Beach Marina's popularity among boaters and fishermen stems from its exceptional offerings and strategic location. Boaters appreciate the marina's direct access to the Intracoastal Waterway and the Gulf of Mexico, providing them with unparalleled opportunities to explore the area's pristine waters. Whether cruising along the coastline or venturing farther out to sea, the marina serves as a convenient starting point for exciting maritime adventures.
Fishing enthusiasts flock to Clearwater Beach Marina for its exceptional fishing opportunities. The marina is surrounded by an abundance of fish-rich habitats, including nearshore reefs and deep-sea fishing grounds. Species like snook, redfish, grouper, and snapper can be found in these waters, making it a prime destination for anglers looking to land their next trophy catch. The marina's knowledgeable staff and nearby tackle shops can provide valuable insights and equipment for a successful fishing expedition.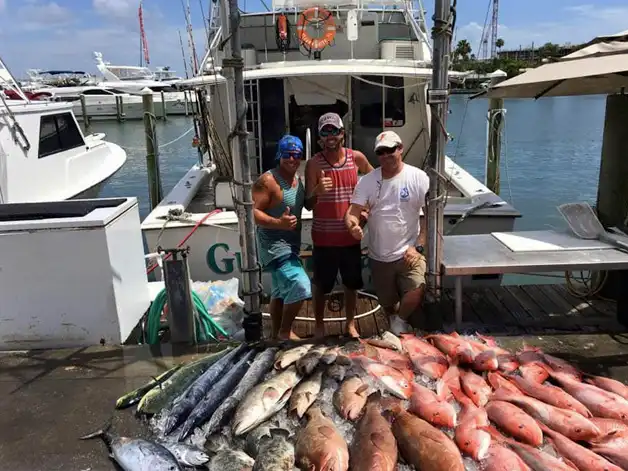 How to Get to Clearwater Beach Marina
Reaching Clearwater Beach Marina is both convenient and accessible. The marina is located at 25 Causeway Blvd, Clearwater Beach, FL 33767. Visitors can easily access the marina by car, with ample parking available nearby. For those staying in the area, many hotels and resorts offer shuttle services to and from the marina.
Additionally, Tampa International Airport is approximately a 30-minute drive from Clearwater Beach Marina, making it easily accessible for those traveling from out of town. Several transportation options, including taxis and rideshare services, are available to provide seamless transportation to the marina.
Clearwater Beach Marina is a haven for boating and fishing enthusiasts seeking an unforgettable experience on the Gulf Coast. Its prime location, remarkable amenities, and access to world-class fishing grounds make it an ideal destination for those seeking adventure and relaxation. Whether exploring the pristine waters, dining at waterfront restaurants, or embarking on a thrilling fishing expedition, Clearwater Beach Marina promises an extraordinary nautical journey that will leave visitors with lasting memories.